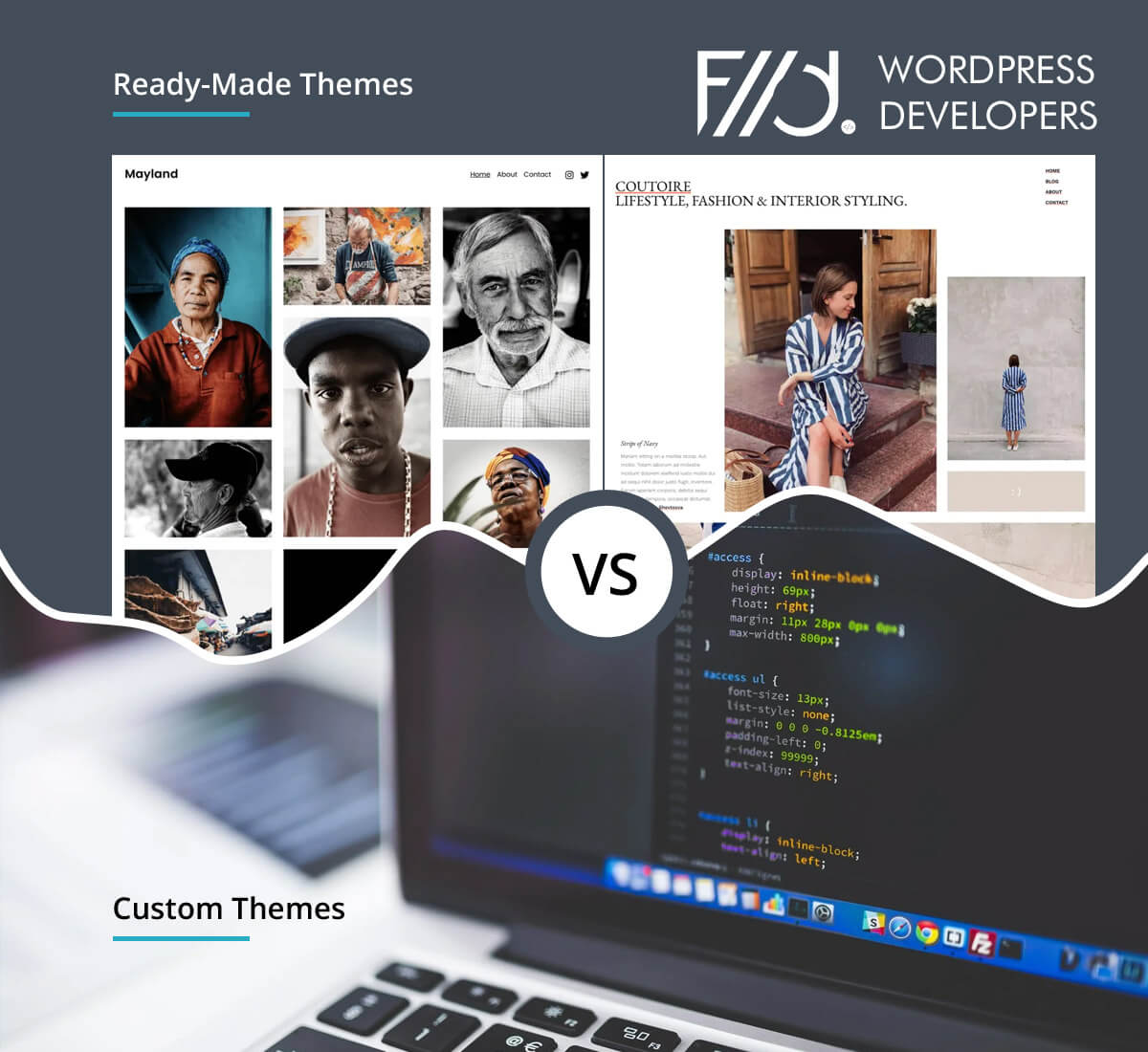 May 8, 2021
A user-friendly dashboard, a wide range of online communities for support, and plenty of free or paid plugins and widgets all help to make it much easier to run your website, make content changes, and design/theme as you see fit for your company or personal website.
Furthermore, when you first launch, you can choose from a variety of ready-made free or paid WordPress themes to make it more comfortable. Both of these themes will allow you to give your site a completely new look and feel by simply pressing the 'install' button, and you can switch between them at any time. There are hundreds/thousands of themes to choose from, so you're sure to find one that suits your company or personal website perfectly.
Now the question is whether a business or personal website can use a ready-made WordPress theme or a custom WordPress template created by a professional web design company such as fastwordpressdeveloper.com.
Let's compare the advantages and disadvantages of each choice to see which is best for WordPress web design.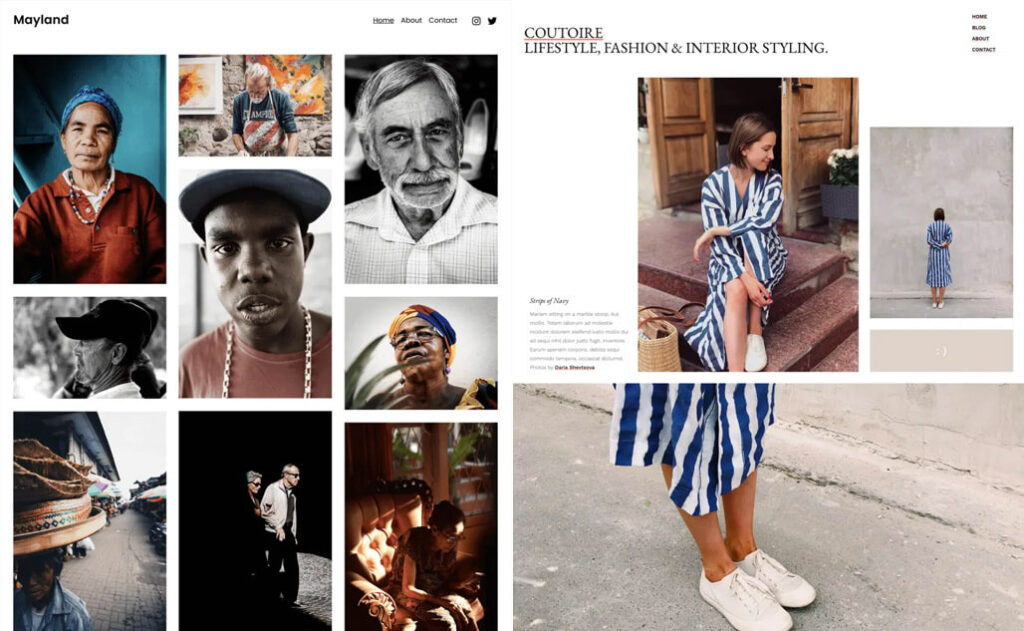 Advantages of ready-made WordPress themes:
Using ready-made WordPress themes has two major advantages. The first is a financial consideration. Ready-made theme prices vary, but they rarely exceed $80. (USD). The design of a custom theme is not included in this price range. If you can find a ready-made solution that suits your needs, you can save money. The best of them, on the other hand, has regular updates, excellent theme designer support, and a lively active community for that theme that can help with configurations, problem-solving, and so on.
The following are some of the drawbacks of using ready-made WordPress themes:
There are a few drawbacks to using ready-made themes.
A child's theme is needed.
It is important to maintain the website properly.
There is a lack of appropriate support/tutorials or YouTube videos.
Compatibility of WordPress plugins with the same theme
Theme safety
Unnecessary coding will slow down a website's loading pace.
We must update the theme functions to avoid version compatibility problems due to regular WordPress changes. Few ready-made themes provide these updates regularly, but the majority of these themes do not provide these updates on time. In the event of a fatal or technical mistake, this results in any website downtime. As a result, even with slight functionality changes, certain features on the website do not operate perfectly.
We shouldn't be dependent on the ready-made themes for regular updates and support because they're all from a third party.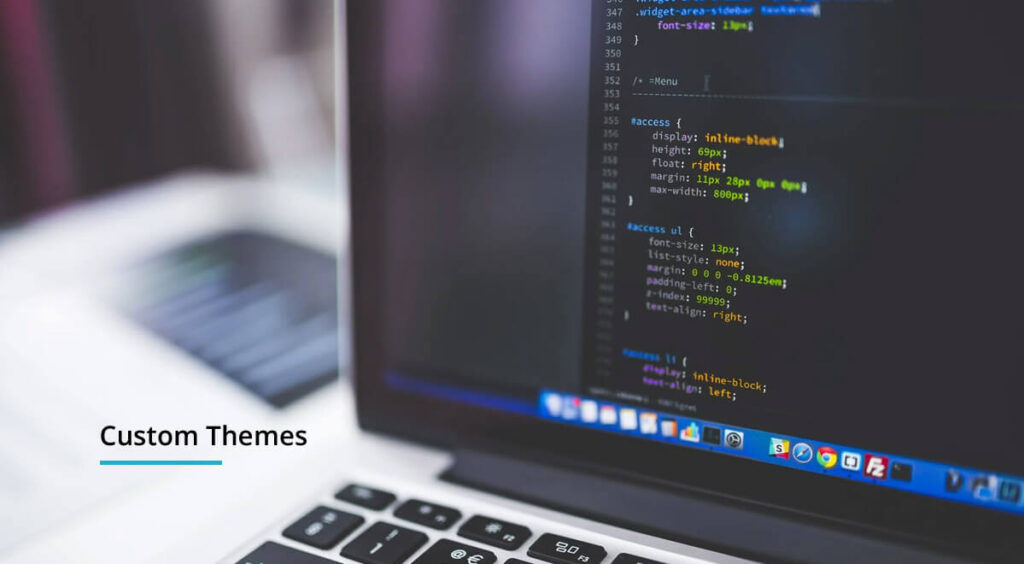 Advantages of custom WordPress themes include:
The first advantage of a custom website is that you have full design control. In the WordPress community, there are millions of blogs, forums, and websites, and they may all use the same ready-made theme. As a result, you'll be able to stand out in a crowd right away.
The second big advantage of a custom website is its functions. There are loads of plugins on WordPress but it may be hard to find what you need. But, if you have your custom website, the developers can combine all the needed functions and elements that will help you to perform in your sphere.
Limitations of a custom theme:
The layout of a custom theme has some limitations.
Time to develop
Awareness of coding is needed
Creating a website with a custom theme will take longer than using ready-made themes. Each function would necessarily require some development time. Custom WordPress themes will require the assistance of a professional for those with limited coding skills.