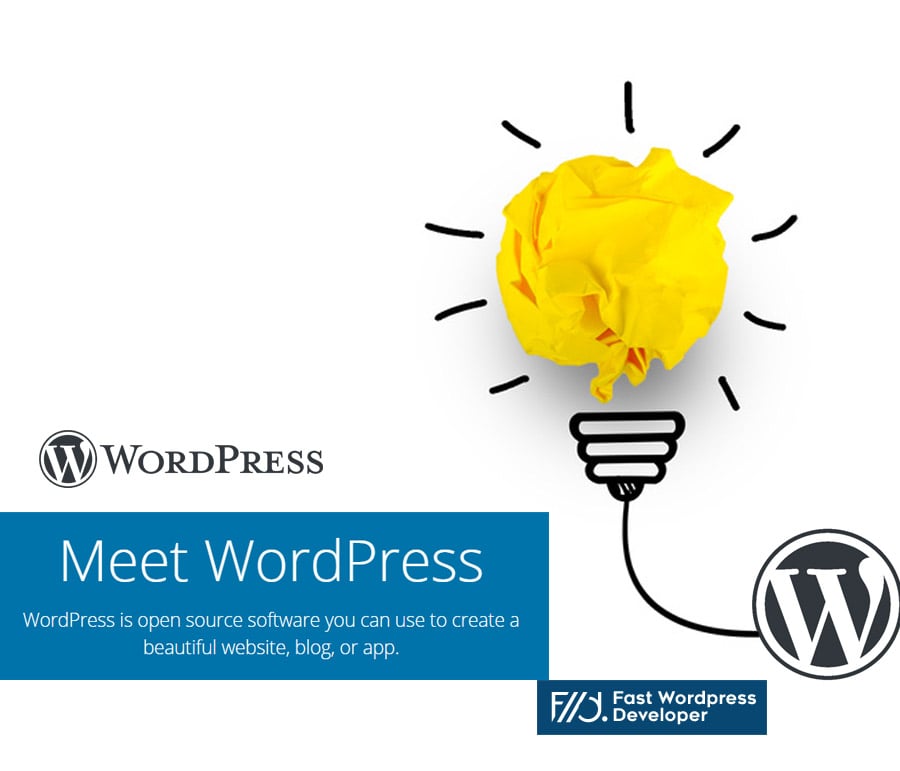 March 13, 2021
WordPress is open-source and free publishing software, a platform to create a beautiful website or blog. WordPress (WP) is a free content management system (CMS) written in PHP that uses a MySQL or MariaDB database. WordPress is the easiest and most powerful blogging and website builder.
Here are examples of the types of websites you can build:
Blog / Articles
Ecommerce Website
Small or Large Business Website
Monthly or Annually Membership Website
Web or Art Portfolio Website
Community Forum Website
Event Management Website
Educational Website
Wedding or Photographer Website
Is WordPress Easy To Use?
Let's say that you've never built a website before? Using WordPress is not a problem anymore! Plus you don't need to know the complexity of HTML, CSS, or any other computer programming languages.
How does WordPress work?
Using Managed WordPress Hosting
Getting started with WordPress is very easy, first, choose from one of the dozens of WordPress hosting companies like (Godaddy.com, Bluehost.com, Wp-engine.com) who pre-install the WordPress website for you or your business. These hosting companies also maintain and monitor the health of your WordPress website all the time, this way only you can focus on creating your fresh content and reaching your audience.
Manually Install WordPress
If you prefer, you can also download the WordPress software itself from WordPress.org/download/, and then install it on your web hosting server. With our famous 5-minute installation, setting up WordPress for the first time is simple.
Download and unzip the WordPress file
Create a database on your web server using PhpMyAdmin
Upload the WordPress files to the root directory
Run the WordPress installation script by accessing the URL in a web browser. This should be the URL where you uploaded the WordPress files. Example: https://example.com
That's it! Your WordPress should now be installed and working.
Who is the founder of WordPress?
Matthew Charles Mullenweg is an American entrepreneur and web developer living in Houston (City in Texas). He is known for developing the free and open-source web software WordPress.